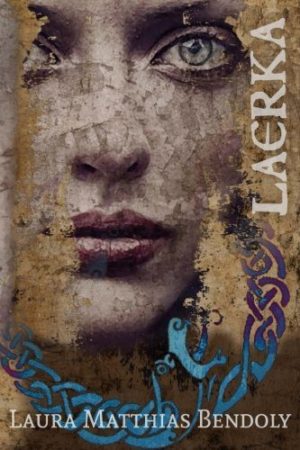 Laerka
Published by:Amazon Digital Services
on November 25th 2016
Genres:Magical Realism, Young Adult
Format: PDF file
Pages:275
Purchase:


Rating:
Laerka is a Southern Gothic tale of rescue. It features a group of teenagers and a Russian crime ring that sells girls to night clubs in Savannah, Georgia. One particular victim, Laerka, is a Danish girl who transforms into a mermaid when in water. Her pursuer, the crime boss, changes into a "Vodyanoy" dragon when he is on the hunt. Stella Delaney finds the first victim of the crime ring floating face down in the marsh. Can she save Learka from this same fate? Is she in danger, herself? And could Laerka be a crook herself? She and the traffickers share the same prison tattoo. So who, in this forbidding landscape, can be trusted?
I received this book for free from Publisher (via YA Books Central) in exchange for an honest review. This does not affect my opinion of the book or the content of my review.
'Laerka' is a modern-day retelling of  the fairytale 'The Little Mermaid'. Stella is a teenager in modern-day Savannah, Georgia. While working a part-time job in Savannah's port, she sees a women (who she thinks is a mermaid) jump from a Russian container ship into the ocean.
What I Loved
I thought the choice of  Savannah, Georgia as the setting for 'Laerka' was a great choice. Savannah is such a unique  and beautiful place. It also has a rich history and a vibrant port culture. This makes it the perfect choice for 'Laerka' . The historical and nautical information was interesting and helped to add to the story line.
'Stella' herself as a character was well-rounded with a unique voice. Even though she is a teenage girl, she is very strong and self motived. She helps her father with his fishing business and is able to drive and navigate though Savannah's waterways with precision. I also loved the absent-minded professor that 'Stella' worked for. He was quirky and funny.
Another great 'character' was 'Laerka's' mermaid dress. It was able to not only transform the looks of the wearer but to also transform the way the way the wearer feels about themselves.
What Left Me Wanting More
One of the things that confused me a bit were major events that were just kind of brushed off without any follow through. Such as when 'Stella' finds a dead body in the canal and reports it to 911. The story never revealed who she was or who killed her. Another instance was when 'Stella' was told she could identify 'Larsa's sister by her ankle scar (seemingly from a fishhook). The whole incident with the fishhook was never explained but the characters spoke of it often.
The paranormal aspect of this book also confused me. I was totally could not figure out whether or not 'Laerka' was an actual mermaid or not and whether the man chasing her was really a river monster or not. The whole paranormal instances just seemed to be stuck into the story.
My Final Verdict
I really liked the premise of 'Laerka'. A teenaged girl discovers a mermaid and brings her home to her family. It is a unique twist to humanity's fascination with mermaids. 'Laerka' is a well paced story with a wondered backdrop and a strong female character.
See my review on YA Book Central Here
Rating Breakdown
Plot
Characters
Writing
Pacing
Cover
Overall: